As someone who lives on the border of London and Essex, I'm lucky to spend a lot of my summer photographing weddings in the Essex countryside! As a local wedding photographer, one of my favourite venues is Browning Bros near Colchester.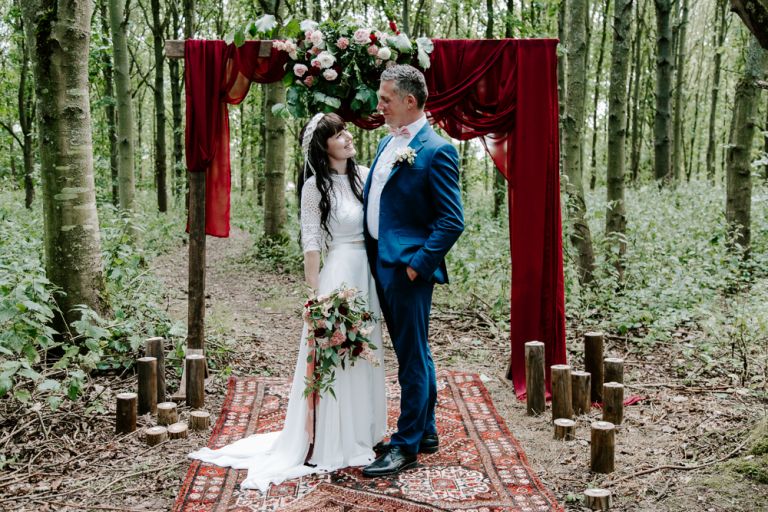 A unique outdoor tipi wedding venue in Essex
Browning Bros is a charming outdoor wedding venue and glamping site, just outside Colchester in Essex. The venue splits into two different sites: Teybrook Orchard, a woodland wonderland, and Chalkney Water Meadows, next to a lake.
Chalkney Meadows is the larger of the two, and perfect for a outdoor tipi wedding in Essex! The site also has glamping accommodation in the form of bell tents and two cabins. The space has room for three linked giant tipis and sits next to a tree lined lake with woodland.
Teybrook Orchard is perfect for a more intimate outdoor venue, with a woodland ceremony area and room for a marquee. This site also has 10 glamping dwellings for the perfect wedding night!
Both venues include 48 hour hire so you can make the full use of the space and make a weekend of your wedding! It really is the perfect place to do it! Included in the cost is also a tipi or marquee, depending on which of the sites you decide on.
See Browning Bros' website for their full packages.
Browning Bros Wedding Photographer
I always love to incorporate nature and the outdoors into my wedding photography style, so Browning Bros is a dream venue for me. There are plenty of gorgeous spots on each site for wedding portraits. The woodland, hay bales, glamping accomodation, the lake – plenty of options to play with!
If you're planning a wedding here, get in touch now to enquire about your date or keep scrolling for my contact form! I can't wait to hear from you. I absolutely love shooting outdoor weddings and know how to use the potential of Browning Bros to capture a beautiful story of your day.
If you're still looking at venues for your Essex wedding, take a look at my other favourite local wedding venues.